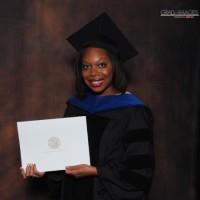 Phone: 610-267-6700 Ex. 107
Email:
Degrees and Certifications:
Ph.D School Psychology M.A. School Psychology B.A. Psychology
Dr.

Tracey Kenworthy

Dr. Tracey Kenworthy is a certified school psychologist for The Vanguard School. Dr. Kenworthy earned her Ph.D. from an APA accredited and NASP-approved School Psychology Program at the University of Missouri (MU) in August 2015. Her doctoral training at MU and internship at Devereux employed the scientist- practitioner model that emphasized a comprehensive, broad, and integrative approach to clinical and research practice. She currently is certified school psychologist in Pennsylvania and nationally. Since 2008, Dr. Kenworthy has been gaining clinical experience in assessment, intervention, and consultation focused on evidenced-based and multi-systemic services for children, adolescents, families, and teachers. She has worked at The Vanguard School since August 2018.
Office Hours

I am available for virtual office hours through Zoom or by phone. My office hours are as folllows:

Tuesday: 10:00 am – 12:00 pm

Wednesday: 1:00 am-3:00 pm

Friday: 10:00 am-12:00 pm

Here's how to schedule:

Email with the date and time you are requesting to meet with me at trkenworthy@vanguardschool-pa.org.
If that date/time is unavailable, I will get back to you with alternate times.
A Zoom meeting will be scheduled and a meeting request will be emailed to you. The meeting request will include a password that you will enter to participate.
At the scheduled time, the Zoom meeting will be "opened." If the meeting will be held by phone, you will be called from a "private caller" number.