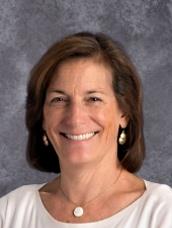 Phone: 610-296-6700 ext 225
Email:
Degrees and Certifications:
PDE: Level II Instructional CertificationClinical Certificate of Competence from the American Speech-Language-Hearing Association (ASHA)M.S. Speech-Language Pathology, Boston University, Boston MA B.S. Speech-Language Pathology and Audiology, Miami University, Oxford OH
Dabney Blackwell, MS CCC/SLP

Welcome to my page! Prior to joining the VFES staff I was a substitute speech therapist for five years at the Vanguard

school. I appreciated the culture of the school and the students that attended and decided to join the team in November 2009. I currently provide speech therapy services to students enrolled in the Vanguard Transition Center and have the opportunity to work with them in individual, small and large group and community based settings. I feel that the generalization of all the skills these young men and women have worked so hard to obtain is vital to their success as active contributors to society. I love what I do and learn a lot from my students everyday.

I have worked ESY for several summers and have been a chaperone for the Summer Matters beach trip.

I have worked as a Speech-Language Pathologist for 25+ years in a variety of settings. I obtained my Bachelor's of Science in Speech-Language Pathology and Audiology from Miami University (Oxford, OH) and my Master's in Speech-Language Pathology from Boston University.

In my spare time, I enjoy all kinds of exercising activities, gardening, cooking, reading and traveling.

I am looking forward to a great year with your children. Please don't hesitate to contact me with any questions or concerns.