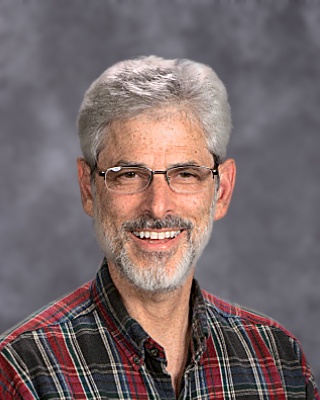 Phone: (610) 296-6700 ext. 216
Email:
Degrees and Certifications:
B.A. in Political Science PA Instructional II Certificate Master's Equivalent PA Reading Specialist Cerification
Mr.

Lee Berger

Welcome to my page. I am the Reading Specialist for Vanguard High School and Vanguard Transition Center. I teach, tutor, test, and talk to teachers about reading. I also make up the high school and VTC reading classes, and work to find lots of good books for our students.

After graduating from Penn State, I worked in the business world for 20 years before deciding I wanted to be a reading teacher. I then went to Cabrini College, where I received my teacher training and reading specialist certification. Vanguard is the third Approved Private School I have taught at--and the best! The students are a pleasure to work with, and the parents and staff are extremely supportive.

When I'm not reading books, gardening, or spending time with my family, I can be found reading magazines, web articles, food labels, subtitles, stop signs, and anything else I can find!

Beginning Monday, March 30th, you can talk to me (and my cat, if she's not too busy) during the following days and times on Zoom:

Monday, Wednesday, and Friday 8:30-10:30 A.M.

Just email me and let me know when you'd like to meet. I'll send you a meeting invitation and a password. If you'd like a phone call instead, email me the day and time and I'll call you back. If you need to call me at some other time, just give me some advance notice and I can probably do it.

(4 A.M is not an option!)

Special Note to My Tutoring Students:

Hey! If you'd like to read a book with me, including the one we've been reading together, we might be able to make that work. We'd just have to get the book online, since school is closed and so are libraries. Many of you have Bookshare accounts at home (either standalone or with CaptiVoice), so you can download your book that way. If you don't have Bookshare (or Bookshare doesn't have your book), don't worry. You can simply buy it new or used through one of these online book stores:

Better World Books

,

Thriftbooks

, or

Powell's Books

. In fact, I've already checked

Better World Books

and they have almost every book I've been reading with one of you, including Apollo 13, The Dead and the Gone, Journey to Jo'burg, Woodsong, Grenade!, The Sports Illustrated Book of Why, Wonder, Rocks and Minerals, Be Different, Ball Coach, Shark Attack!, and The Devouring Gray. Last week, I sent y

our parents a note about finding good books online, so ask them about it! I've also placed a few helpful links below.
Phone:
Email:
Degrees and Certifications: