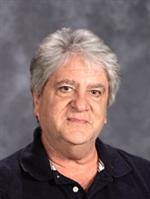 Phone: 610-296-6700
Email:
Degrees and Certifications:
BA History, Sp. Ed. Certification
Mr.

Joseph Previty

I have been a teacher at the Vanguard School for over 13 years. My main concern has always been to reach learners at their stages of receptivity and tapping into their skill sets. Making the "spaghetti stick" is key in terms of teaching and assessing. I've enjoyed doing this as it is never dull, never easy, and ALWAYS challenging.

Through the Vanguard School, we teachers are consistently receiving training and being offered new opportunities for professional growth and many strategies and methods for enhancing our skills. It is a serious place with a serious mission, full of Pennsylvania's best and brightest educators. I've come to know and appreciate this over the years.

Since arriving on the "doorstep" in August of 2002, I have seen much by way of student types, successes, failures, and heart. I have had the pleasure and the honor of living an unforgettable dream...a dream of possibilities, experimentation, and growth on all fronts. The students this year will be treated with respect and their dignity will be promoted. They will be encouraged to use their strengths to solve problems and meet challenges...adopting methods if those methods suit their needs and personal styles...and find reassurance in knowing that no mountain is too big to climb.
Phone:
Email:
Degrees and Certifications: